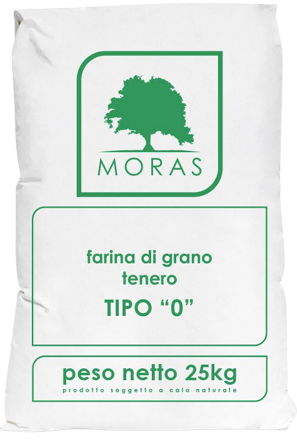 Flour Type 0 Yellow Green
Type 0 Flour obtained from the milling of national and European grains of medium strength.
Recommended Use
Giallo-Verde flour is characteristic for its versatility, it is ideal for direct doughs of bakery and for the preparation of focaccia and pizzas. 
This flour is suitable for maturation in cold room for a maximum of 24 hours.


Strength 
W 220 - 250. The strength index (W) is to be considered as a statement to define the best use of the product.
Maturation
Medium. Maturation in cold storage for up to 24 hours.
Packaging and storage
Pack 25 kg. Store in a dry and ventilated place avoiding direct contact with walls and floor
Palletization
Sacks per layer: 4. Layers per pallet: 10.Bags per pallet: 40.Pallet size: 80*120*145
You might also like