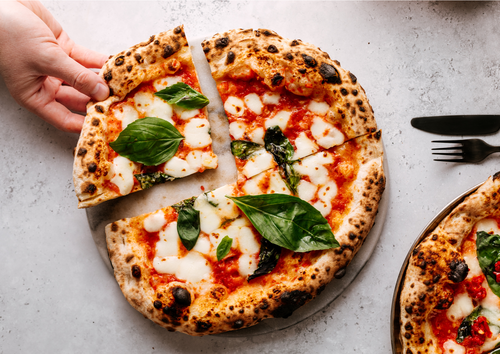 Box Pizza
Roll out delicious pizzas with our 4-flour box, yeast and tomato sauce. Follow the included recipes, you will find many suggestions for medium and long maturations and tasty fillings.
Description
Peso netto: 4 kg

Scopri nel dettaglio gli ingredienti inclusi in questo pack:


👉 Farina Tipo 0 AmorBimbi
👉 Farina Prelibata - Pizza Gourmet
👉 Farina Deliziosa - Pizza Rustica
👉 Farina Pizza in teglia
👉 Rimacinata di grano duro
Vuoi acquistare anche il lievito di birra?
Per te che hai scelto il box di farine, puoi acquistare il lievito di birra Zeus con uno sconto del 10%. Inserisci il lievito nel carrello e utilizza il codice sconto "LIEVITO_10" per approfittare del buono.
You might also like