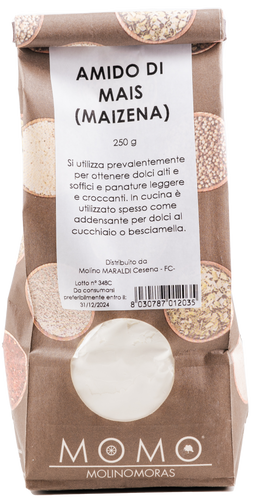 Maizena - Corn Starch
It is mainly used to obtain high and soft sweets and light and crunchy coatings. In the kitchen it is often used as a thickener for spoon desserts or for the preparation of béchamel sauce.
Packaging and storage
Lot and expiration date are shown on the package.
Product distributed by Molino Maraldi Cesena (FC).
You might also like