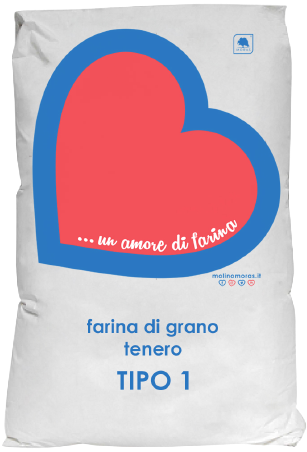 Flour Type 1
Our Type 1 flour can be defined as a balanced flour with excellent nutritional characteristics. It is characterized by its golden color and delicate aroma that is released during cooking.
Recommended use
We recommend using Type 1 Flour for preparing bread and pizza. This flour has a good water absorption capacity and is suitable for maturing in a refrigerator cell for 48 hours or, alternatively, outside the refrigerator cell for 24 hours. 
Strength
W 260 - 290. The strength index (W) should be considered as a statement to define the best use of the product.
Maturation
Medium. Maturation in 48-hour cold storage or, alternatively, out of cold storage for 24 hours.
Packaging and storage
Pack 25 kg. Store in a dry and ventilated place, avoiding direct contact with walls and floor
Palletization
Sacks per layer: 4. Layers per pallet: 10. Sacks per pallet: 40. Pallet size: 80*120*145
You might also like