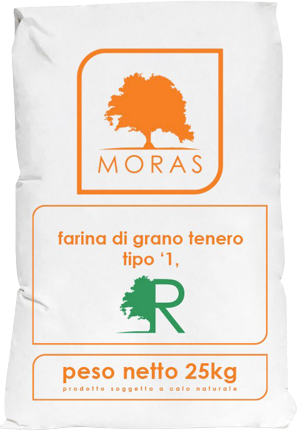 Flour Type One R
A flour that is enriched with some of the fibers and minerals present in the outer part of the grain and which, with the addition of semolina made from durum wheat, becomes a product that stands out for its high water absorption, hold and elasticity.
Recommended Use
It can be used pure for rustic breads and pizzas, its high protein content makes it suitable for long fermentations, with bigas from 24 hours or more. This flour is suitable for direct and indirect doughs.
Strength
W 300. The strength index (W) should be considered as a statement to define the best use of the product.
Maturation
Long. Refrigerated maturation for at least 72 hours.
Packaging and storage
Pack 25 kg. Store in a dry and ventilated place avoiding direct contact with walls and floor
Palletization
Sacks per layer: 4. Layers per pallet: 10. Sacks per pallet: 40. Pallet size: 80*120*145
You might also like